Take the Leap—with Us By Your Side!
Starting a new business
is exciting, but it is critical that you start the right way. At Next Level Legal, we have helped countless entrepreneurs get their
business
off the ground or take their business to the next level. With insight about the challenges new businesses face, we provide all the legal resources you need to form your business entity and draft air-tight contracts that will save you time and money.

Being a business owner is hard. There are many legal challenges and pitfalls ahead. Few entrepreneurs have the time or inclination to learn business law and assess all the risks that they face. Let us handle all your legal needs.
Because financ
es are tight, few business owners want to pay for a lawyer's help. We offer transparent flat rate pricing for many legal services, which allows you to select the service that fits your budget. No hidden fees and no surprise charges.
Business Formation
We can help you choose the best entity form for your Long Beach business:
Sole proprietorship

Partnership

Limited liability company

S corporation

C Corporation
Each entity form has pros and cons, which entrepreneurs must consider carefully. For example, forming a sole proprietorship is the easiest, but you will expose personal assets to your creditors. If you get sued, you could lose your home. Meanwhile, a limited liability company offers liability protection to owners but also requires more paperwork. Contact us to discuss in depth which entity form meets your needs.
New businesses also need to select a company name, a doing business as (DBA), and licenses and permits. It can all seem overwhelming, especially when you are still testing the market or trying to hire employees. Helpfully, we offer Start-Up Packages that make getting your company off the ground easy and affordable.
General Counsel Services
Big corporations have in-house legal counsel always available to answer the CEO's legal questions. Every business, no matter how small, deserves a seasoned legal advisor.
Next Level Legal is proud to offer an innovative
CoCounsel membership
option. For a set monthly fee, you can access our legal knowledge whenever an issue pops up. Whether you are struggling with a disgruntled employee, accusations of workplace misconduct, or trying to negotiate a favorable license or contract, you can tap our legal knowledge.
We keep our rates reasonable so that they can fit with any business budget. Remember: an ounce of prevention is worth a pound of cure. It is better to head off legal problems now than hire a law firm later to clean up a mess, which is much more expensive.
Contract Formation and Negotiation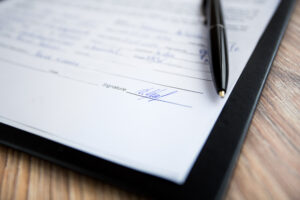 Previous generations might have done business with a handshake, but a modern business needs detailed contracts to protect their rights. Any confusing language is simply an invitation to endless, expensive litigation. When properly drafted, contracts provide peace of mind and help make any future disputes unnecessary.
Next Level Legal can draft or review any contract and negotiate with counterparties for more favorable terms. We have handled all types of contracts, such as:
Employment agreements

Non-compete agreements

Independent contractor agreements

Promissory notes

Bills of sale

Sales/purchase agreements

Confidentiality agreements

Severance agreements

Partnership agreements

Licensing agreements

Arbitration clauses
To further price transparency, we offer many services on a flat fee basis. Contact us to learn more!
Contract and Business Litigation
Some disputes are unavoidable. When business relations break down, you need a seasoned litigator to protect your company and defend its reputation. Next Level Legal can assist anyone who is being sued or who has a legal claim against a competitor, vendor, or member of the public:
Breach of contract disputes

Unfair competition claims

Trade libel lawsuits

Intellectual property infringement claims

Employment disputes
We understand that litigation represents a considerable expense. There is also the uncertainty of how the dispute will be resolved, especially if you end up in court or arbitration. When not handled properly, litigation can spiral out of control and consume a small company's entire budget.
We believe in providing effective but efficient representation. Sometimes, we can negotiate a resolution that works for all sides and brings a dispute to a close. However, we are not afraid to fight to protect your business where necessary.
Contact Our Long Beach Business Law and Contracts Attorney Today
Next Level Legal is proud to represent the Long Beach business community, and we are eager to find out more about your business. If you are
interested in our services
, please
contact us
today at (315) 325-4885.