We Help People and Families Find Peace Through Estate Planning in Sacramento
At Next Level Legal, our Sacramento estate planning attorney is a diligent, experienced, and future-focused advocate for clients. Our law firm is different—we are committed to putting in the time, resources, and attention to small details to help you find the best solution for your specific situation. If you have any specific questions about estate planning, our law firm is here as a legal resource. To set up a confidential, no obligation case review with a top Sacramento area estate planning lawyer, please do not hesitate to contact us today. 
Why Estate Planning is So Important 
Every adult in Sacramento, CA should have a comprehensive, detail-oriented estate plan in place. There are a number of different advantages to proactive estate planning. It can help to safeguard your assets, protect your health and your finances, ensure that property is distributed to the proper heirs, limit the risk of family dispute, and provide real clarity for your loved ones.
We Provide a Full Range of Estate Planning Services in Sacramento, California 
You have worked your entire life to build a nest egg. Our law firm is here to ensure that your assets are protected, your wealth is preserved, and you have the proper structure in place to protect your health and safety. We are proud to offer simple, straightforward, flat-fee estate planning packages in Sacramento and surrounding areas. Our firm also has customizable estate planning services to better meet your needs. It is our goal to ensure that you have the best plan in place to achieve your goals. Along with other estate planning matters, our Sacramento attorney is prepared to assist you with: 
Wills:

A crucial component of estate planning, a will allows you to determine how your assets will be distributed after your passing. If you have any specific questions or concerns about writing or revising a will, our Sacramento estate planning attorney can help. 
Trusts:

Trusts are versatile estate planning tools that can help you manage your assets during your lifetime and provide for your loved ones after your death. Whether you require a revocable living trust, an irrevocable trust, or a special needs trust, our Sacramento estate planning attorney can help. 
Power of Attorney:

What would happen if you are incapacitated or otherwise unable to make your own financial, legal, or health decisions? A power of attorney (POA) is an estate planning document that can be used to grant a trusted loved one to act on your behalf. 
Advance Health Directives:

An advance health care directive, also known as a living will, is a legal document that outlines your preferences regarding medical treatment in the event you become incapacitated. If you have any questions about living wills, our Sacramento estate planning lawyer is here to help. 
Guardianships/Conservatorships:

In some cases, it may be necessary to establish a guardianship or conservatorship to protect the interests of a minor or an adult who is unable to make informed decisions. For more information, contact our Sacramento guardianship/conservatorship attorney for immediate help.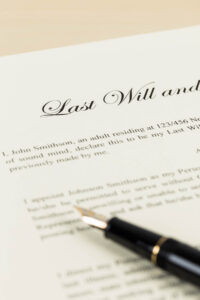 Why Next Level Legal is the Right Choice for Estate Planning Support in Sacramento
Estate planning is complex. It is important to get it right—and you do not have to figure out everything alone. At Next Level Legal, our team is changing the way that law is practiced. As a boutique law firm, we bring the personalized, creative approach of a small firm along with the high level legal counsel of a large firm. Our estate planning representation is proactive and cost effective. Among other things, our Sacramento estate planning lawyer is ready to: 
Hear your story and answer questions about estate planning;

Help you get all documents, records, and paperwork organized; and

Develop a cost effective estate planning strategy to best achieve your goals.  
Contact Our Sacramento Estate Planning Attorney Today
At Next Level Legal, our Sacramento estate planning lawyer is committed to helping people and families find true peace, security, and legal/financial protection through a customized estate plan. If you have any questions or concerns about estate planning, we can help. Contact us today to arrange your completely confidential consultation. You can also check out our pricing for our estate planning packages here. We provide solutions-driven estate planning guidance in Sacramento, surrounding Sacramento counties, and throughout California. 
Next Level Legal
Average rating:
0 reviews